– English –
Sidewalk is a dutch-based band for those who love 90's punkrock. One big explosion of punkrock energy, with a frontman that's parttime singer and fulltime acrobat. Being on the road since 2009, the four-piece has played more than 200 shows spread over ten countries.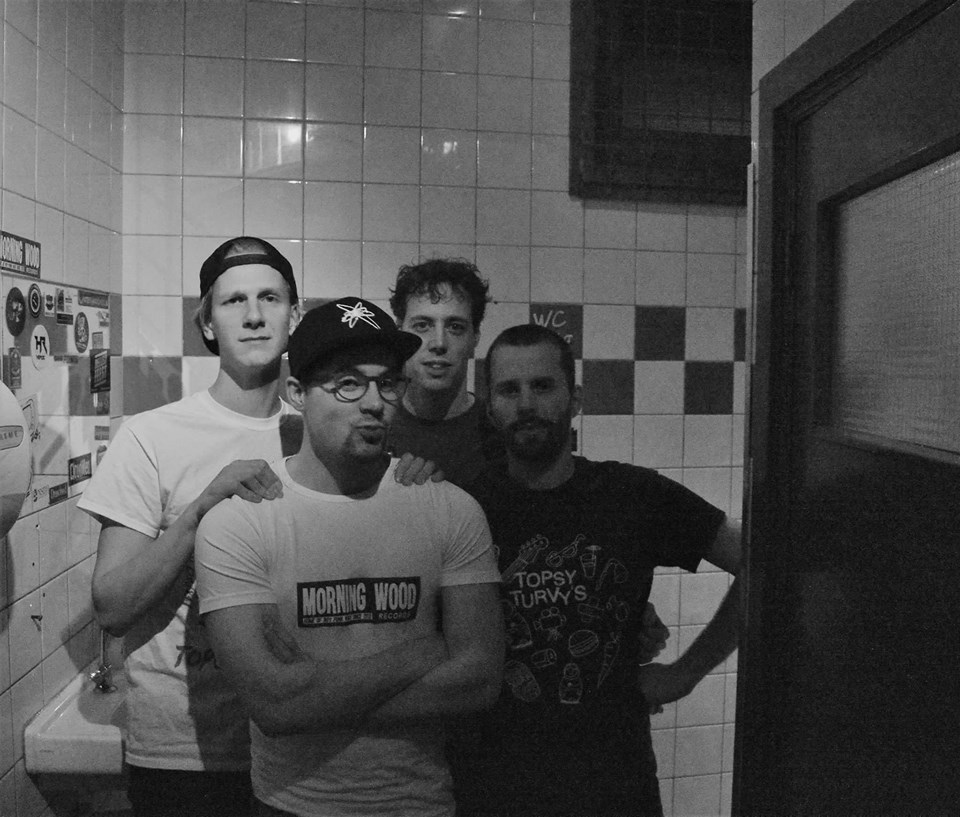 The band released several EPs, like the raw 'We Are Your Radio For The Night So Shut Up And Dance' from 2012. When guitar player Martin joined the band in 2013 the band became more melodic. His first contribution is heard on the split CD with the Topsy Turvy's from France, which was released that same year. After the split the band released  Back To The Start (Sep '14), where new singer Gerko can be heard.
In October '15 Sidewalk released their album 'Full Throttle'. This is the first full length the band has released, which was often asked for. The album is stronger and more diverse than previous releases. The band went on another European Tour shortly after the release in October 2015.
After the 'Full Throttle Release Tour' Hugo left the band and was replaced by Jos. After some more touring, late 2016 Martin also decided his time with Sidewalk had come and left. Joralf could fill in his spot very fast and with Jos on drums and Joralf on guitar Sidewalk is stronger and tighter than ever.
In May 2017 Sidewalk went back into the studio, to record a four song EP, titled Here and Now. Here and Now has been released on August 1st that year, followed by another tour through Europe.
Current line-up
Gerko – Vocals
Joralf – Guitar and backing vocals
Pieter – Bass guitar and backing vocals
Jos – Drums
Former members
Neals – Guitar and vocals
Danny – Vocals
Bouke – Vocals
Hugo – Drums
Martin – Guitar and backing vocals